Tarot can answer your questions on: love, career, family, finances, travel, pets, past lives and more.
Warm salutations ànd welcome to Scott's home in the cyber realm.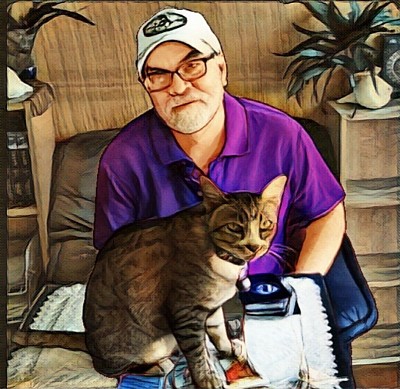 In the midst of the 1990s, Scott embarked upon a most curious journey into the realm of tarot card readings. Initially, his talents were known only to those dear to him, friends and family alike. Yet, the winds of fate took a peculiar turn, as his vocation as an English teacher met its untimely end due to his steadfast refusal to partake in the vaccination against the shadows of Covid.
It was in the waning days of October in the year 2022 that Scott, with a resolute heart and keen insight, unfurled the banners of his professional calling. His YouTube channel, "Intuitive Insights and Tarot by Scott," emerged as a beacon of mystic wisdom and garnered remarkable acclaim, especially when graced by the endorsement of Tarot by Janine, known as Janine Morigeau.
For a modest fee of $75, he extends the warmth of his guidance in sessions spanning an hour and a half. Through the enigmatic channels of Zoom, he weaves his insights, ensuring each seeker departs with a cherished recording of their profound journey. Should your heart be drawn to the embrace of Scott's wisdom, we beseech you to convey your intentions via our contact page.